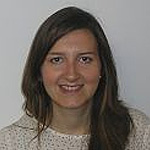 Joanna Murray
I work in the Environment and Ecosystems division at Cefas.
My focus is on marine monitoring and ecology.
An update on Cefas' work tackling the illegal trade of sharks and rays in the world's largest shark fishing nation.
Unsustainable trade of shark products, most notably shark fins, threatens the survival of some species. The Convention on the International Trade in Endangered Species of Wild Fauna and Flora (CITES) is an international agreement that aims to ensure commercial trade …
Dr Joanna Murray from Cefas explains why she needs to know what species people are keeping in their fish tanks.