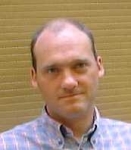 Mike Gubbins
Editor of Shellfish News.
Working within the Fish Health Inspectorate at Cefas on shellfish aquaculture and disease advice.
We've seen many shellfish disease events in 2013 and 2014, and below is a summary listed by species.
Below is the background to the molluscan diseases that the Cefas Fish Health Inspectorate (FHI) regulated in 2014.
To keep up with publication trends, Finfish News and Shellfish News are being refreshed. They will now be published on this blog, where each item will be a standalone post.