As the new year dawned and monsoon rains deluged Jakarta, spirits were not dampened as a team of internationally renowned scientists and 20 enthusiastic shark product inspectors were heading to the Indonesian capital to collaborate on the long-anticipated 'training the trainers' workshop. This was the culmination of 18-months of hard work bringing together in-country and international experts to develop a nationally accredited training programme for shark and ray (referred to as 'sharks' here) product inspectors.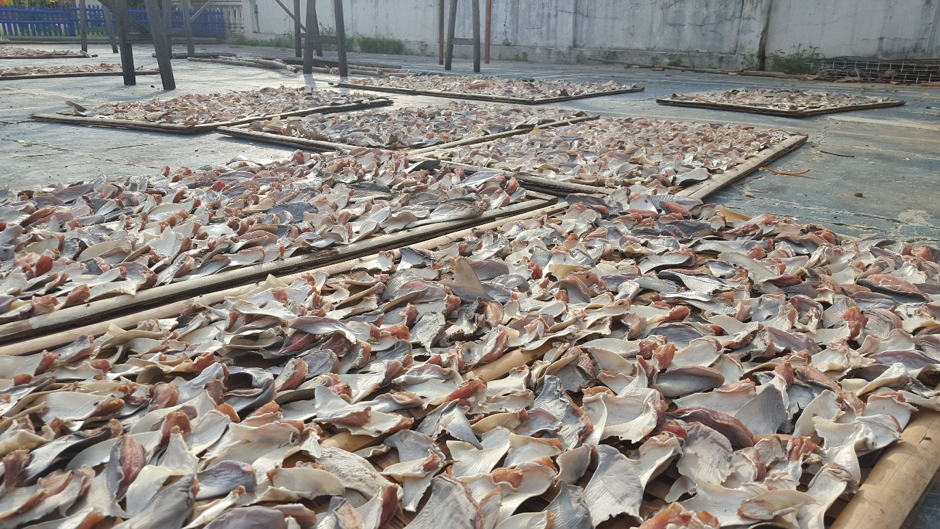 Funded by the UK Government, under the International Wildlife Trade (IWT) Challenge Fund, this project aims to build capacity to reduce illegal trade of shark and ray products (fins, meat, skin, oil and gill plates) in Indonesia, as the largest exploiter of sharks and third largest exporter of shark products worldwide.
Halfway through the project, the foundations were laid for the implementation of training (previously introduced here). An eager group of 20 verifiers representing six Marine and Fisheries Resource Management Agency (BPSPL) offices were selected for this intensive five-day training programme. They were delivered training modules covering teaching and sampling methods, data entry analysis and reporting, law and regulation, DNA extraction, biology and ecology, and identification of sharks and rays by a dedicated team of experts from the Ministry of Maritime Affairs and Fisheries (MMAF), Wildlife Conservation Society (WCS) Indonesia, Elasmo Project, University of Salford and the Mariani Lab.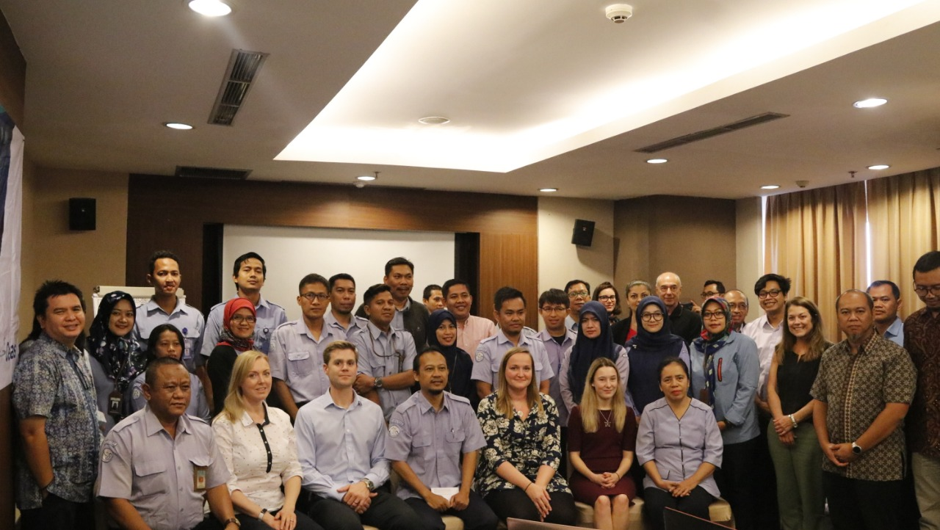 This bespoke course was carefully developed in collaboration with staff in country to target the main compliance issues faced by the shark product trade inspectors. The seven modules, comprising nearly thirty hours of training across the week, tested participant prior knowledge with a pre-test, which also identified areas for trainers to focus on, as well as a post-test to assess the success of the training.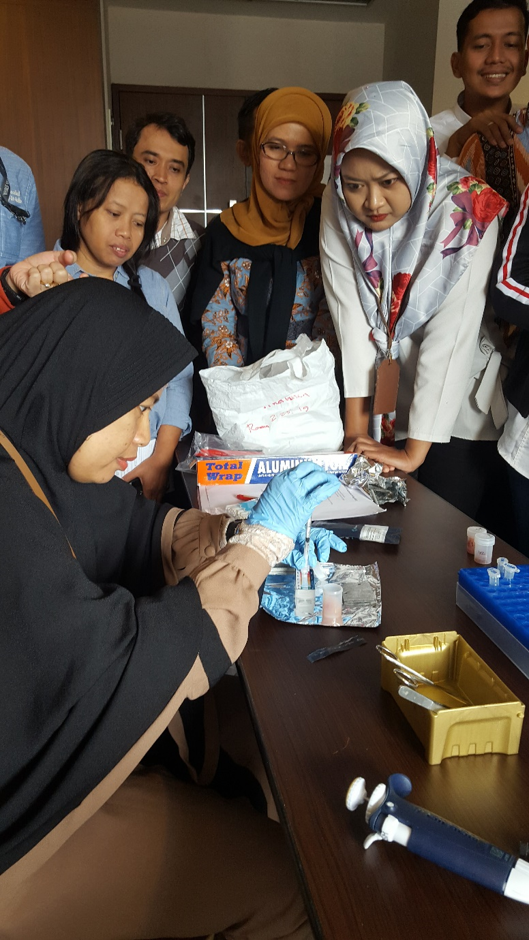 Some practical elements to the course put the participants through their paces testing their new skills, with a visit to two shark product exporter facilities where 'testing' stations on identification of sharks from whole carcasses, trunks, skin and fins were setup along with a station training staff in DNA extraction. A final exam tested the candidate's knowledge and successful staff will go on to not only receive national accreditation, but also to form integral parts of the national training team. Each member of this team will go on to train at least a further four verifiers at each BPSPL office. Dissemination of these skills will also be passed on to enforcement officers, thus spreading these skills and knowledge across Indonesia supporting the implementation of CITES and the challenging issues of illegal trade.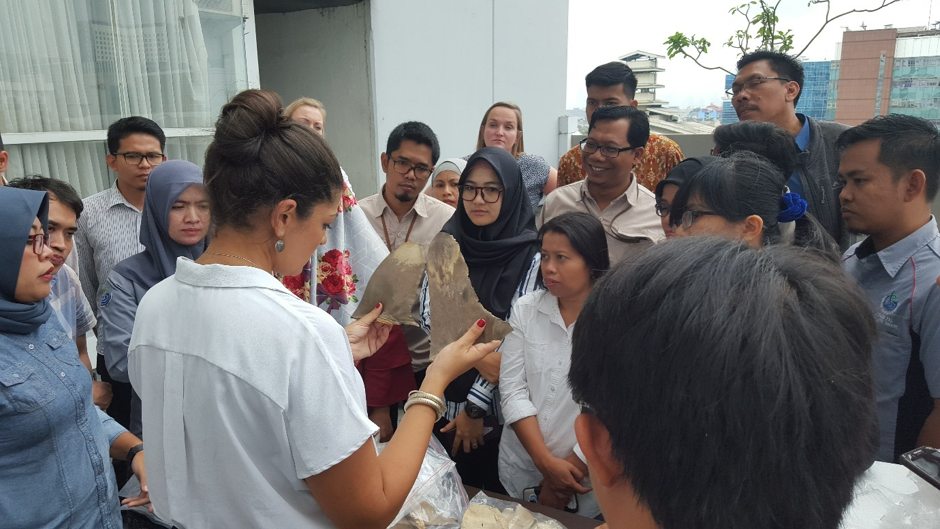 As a senior elasmobranch scientist at Cefas, I have over a decade of experience working with these data-limited species, however the scale of the challenge encountered in Indonesia is astounding. From identifying the species of origin of sacks of fins to trying to identify whether a frozen, headless and finless carcass is from a CITES listed species is not to be under-estimated. Yet the identification tips, tricks and 'hacks' from the experienced team and trainers made this daunting task a reality. The aspiration to improve compliance is laudable and, by working with national and international experts, dissemination of this newly developed knowledge will drive change from strong governmental support and ultimately support the sustainability of shark species.
The next phase of this exciting project will be a visit to the UK in June for MMAF officials, selected BPSPL shark product inspectors, and WCS staff. It will be a busy week spending time at Cefas to hear about our fisheries data-collection and stock assessment process, data-limited assessments, shark and ray research, and the Fish Health Inspectorate. This will be followed by visits to Border Force's CITES team based at Heathrow airport to see how they deal with illegal wildlife trade head-on, and Defra, to meet the team supporting this initiative and representing the UK within the CITES community. So, watch this space for the next blog instalment!