Building capacity to identify a shark from its fin or a ray from its gills.
Indonesia is a global priority for shark and ray conservation and management. It is the world's largest shark fishing nation however, it is estimated that approximately 40% of sharks occurring in Indonesian waters are threatened with extinction, in part due to untraceable trade in shark products. Despite these threats, there is considerable momentum within Indonesia to improve the conservation of sharks and rays and improve management of the shark and ray product trade for CITES Appendix II listed species.
Cefas scientists are partnering with government officers, researchers and shark trade experts in Indonesia to enable identification of endangered species among their shark products being traded. Over the last few months our project partners, the Ministry of Marine Affairs and Fisheries (MMAF) and the Wildlife Conservation Society (WCS) Indonesia Programme, have been working alongside their National Training Centre to design a comprehensive training programme. This programme is designed to build the capacity for Indonesian authorities to implement their own Elasmobranch Trade Training Team and to share information and techniques of shark and ray identification nationwide.
Last month, I returned to Jakarta on behalf of Cefas to take part in the technical testing of these "training the trainer" modules. Spanning over 40 hours, lectures on policy and regulation that underpins the work, species morphology, taxonomy and ecology, and practical identification exercises were all undertaken to ensure the modules are fit for purpose ahead of formal training in January 2020.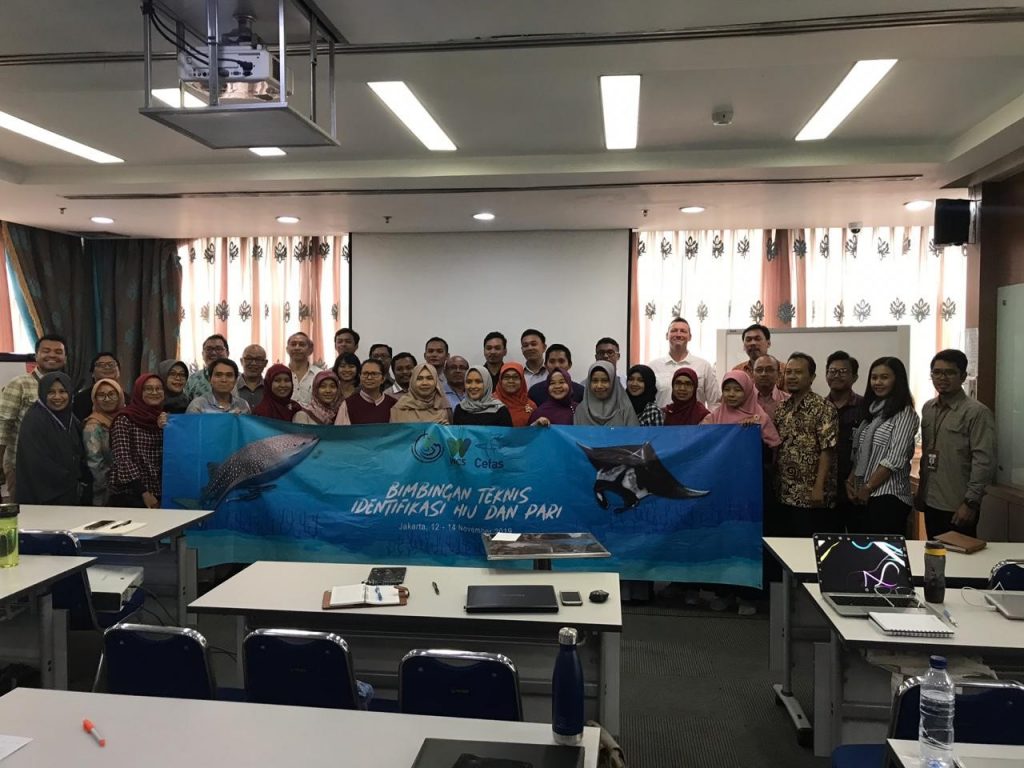 As Enforcement Lead for the Cefas Fish Health Inspectorate, I am particularly interested in seeing how we can support Indonesia to make these training modules standardised and or accredited. Cefas' Fish Health Inspectorate are tasked with the prevention and control of notifiable and serious diseases of aquatic animals in the UK. We have a wealth of experience in quality management systems (QMS) having been accredited to international ISO17025 and ISO9001 standards for many years. Being ISO17025 and ISO9001 accredited demonstrates a formalised system to document process, procedures and responsibilities for achieving high quality delivery. The long-term goal for the Indonesian authorities will be for their shark and ray trade management training and identification processes to be covered by a quality management system of their own. This will enable MMAF to ensure that all of their Identification Officers across the six national offices are trained to the same, certified level and are delivering their roles with the same high level of skill and competency in order to identify and protect endangered shark and ray species.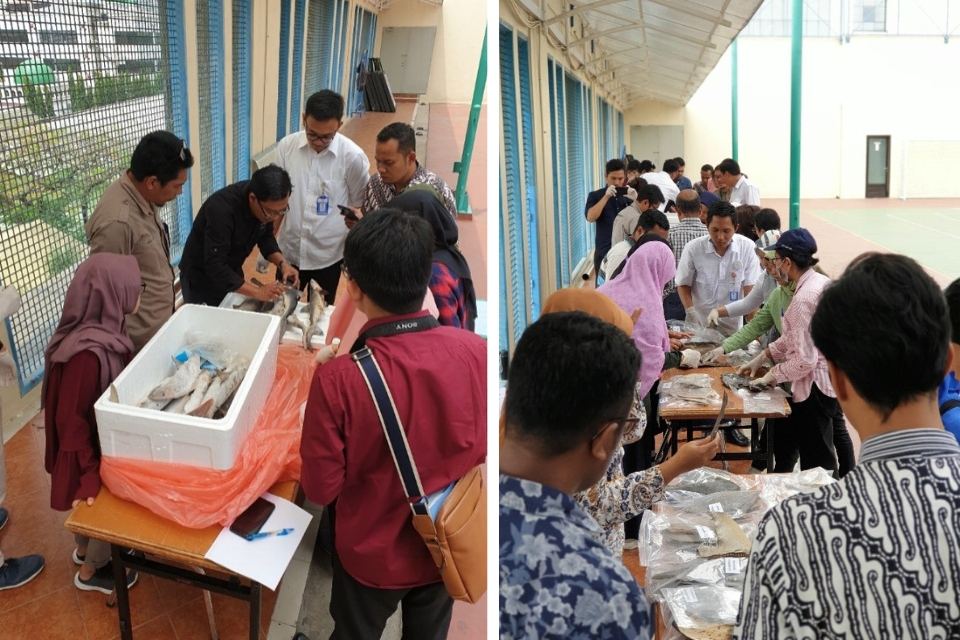 The training programme will continue beyond the lifetime of this project and will be dynamic, ensuring that any changes in regulation, such as the recent addition of species to CITES Appendix II (guitarfish, wedgefish and mako) at CITES COP18 will be included in the programme, to give regular, robust and consistent training for all staff. The staff will also be able to demonstrate continual professional development and competence in their particular field through the ongoing training documented in their Quality Management Systems (QMS).
In January 2020, the modules will be rolled out as training of trainers takes place in Jakarta, where government staff and project partners will be joined by nationally and internationally recognised experts in this field.