We are sitting in a lecture theatre and the speaker is going through the normal set of slides – all seems normal until she says "open up your Twitter accounts and provide some live feedback".
This was just the start of the fun at the Citizen Cyberscience Summit – an event that attracts over 400 international scientists working on anything from astrophysics to social science. They could be doing anything from categorising galaxies to supporting indigenous people of the Amazon to understand the value of their local resources.
This is not to mention the 'hackathons' that provide an opportunity to get some of the best brains to solve real problems there and then.
Why care about citizen cyberscience?
"What is citizen cyberscience, and why should I care?" I hear you all shout. It sounds like something out of Star Trek, but it is real and happening on a computer near you as we speak. Citizen science has been around for many years – it is all about getting volunteers to help with scientific tasks.
You probably have done the RSPBs Big Garden Birdwatch or BBC's Stargazing LIVE. If this is the case, you are already one of the rapidly growing number of citizen scientists.
This is not just about people having fun. Some of the best data on changes in bird populations have been collected by volunteers, and these techniques are widely recognised by the scientific community as being important.
So what has changed?
With increased access to the internet, the social media revolution, and the advent of SmartPhones and tablets, everyone can become a citizen scientist regardless of location, ability, or interest.
You can now get involved in projects on the internet where you can help find planets, help scientist understand how whales communicate, or analyse data on cancer. The zooniverse has over 1 million volunteers that already contribute to them – including myself. So I'm both a scientist and a citizen scientist.
SmartPhones and tablets are taking this to a new level. Their raw processing power is being used to fight malaria and apps being used to collect all sorts of information including marine litter and noise levels.
So why do I care?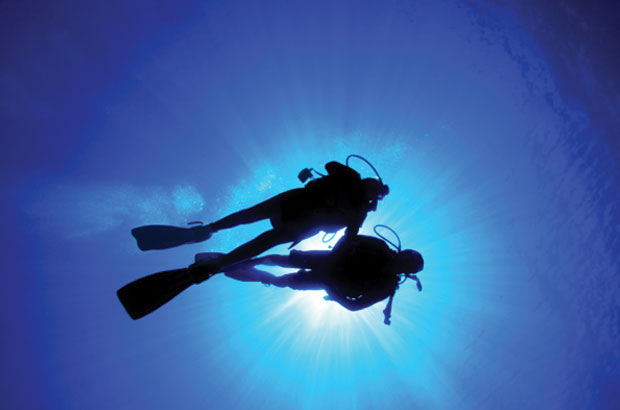 These projects provide a great opportunity for scientists to do really novel science and collect data on scales that we could not have imagined 20 years ago. These data sets are the types that we need to help to address the really difficult problems that we are facing today, like climate change.
At Cefas, we are starting to work with scuba divers to compile temperature data that will help us understand changes in young fish associated with climate change, and developing apps for anglers that will help reduce the spread of disease between fisheries. So these methods will help solve real world problems.
I care because I want to harness the power of citizen science in the marine environment and use it to help resolve some of the great challenges we face on our planet today. So if you are not already, I would encourage you to jump on the wagon and get involved in a scientific revolution from your armchair.
You can follow us on twitter @CefasGovUK.