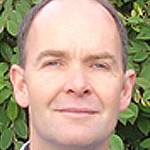 Simon Jennings
Simon Jennings is a Lead Advisor at the Cefas Lowestoft Laboratory, where he is responsible for providing scientific advice focusing on biodiversity, food security and fisheries-environment interactions.
He is also active as a research scientist, working with colleagues to further understanding of marine systems and their interactions with people and the environment. This understanding is helping to improve methods of monitoring, assessment and management.
Millions of people enjoy seafood. But achieving food security remains a significant and ongoing challenge for society.