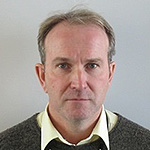 Keith Jeffery
I'm an Aquaculture & Aquatic Animal Health business development officer with Cefas. I have 12 year's previous experience carrying out statutory inspections
of aquaculture production businesses with the Fish Health Inspectorate.
My current role is working on specific projects that benefit the aquaculture industry whilst also delivering
business for Cefas.
Cefas has created a new on-line regulatory toolbox for the aquaculture industry in England, and I'd like to explain why.