In a series of blog posts we will be showcasing some of the science recently published by Cefas scientists. This month the work reflects the diverse range of topics our scientist's cover, from assessing the levels of chemical contaminants in sediments collected from the Middle East through to investigating food web structure and function of marine ecosystems in the northeast Atlantic.
Baseline survey of marine sediments collected from the State of Kuwait: PAHs, PCBs, brominated flame retardants and metal contamination. Authors Lyons et al., Published in Marine Pollution Bulletin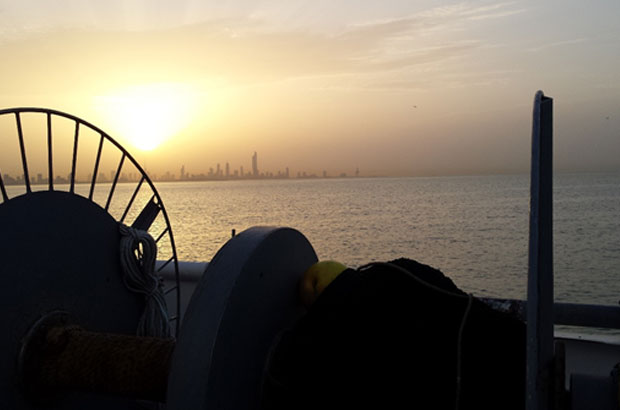 Cefas undertook a comprehensive survey of industrial chemical contaminants at a series of coastal and offshore locations around Kuwait. The data indicated that while the region has been subject to extensive industrial development in recent decades the levels of chemical contamination remains relatively low, especially when compared to other industrial areas of the world. The work is being used by the Kuwait Environment Public Authority (KEPA) to help redesign their national monitoring programme and inform decisions on the sustainable use, development and protection of coastal and marine areas in Kuwait.
Historical Arctic logbooks reveal insights into the diets and climatic responses of cod. Authors: Townhill et al., Published in PLoS ONE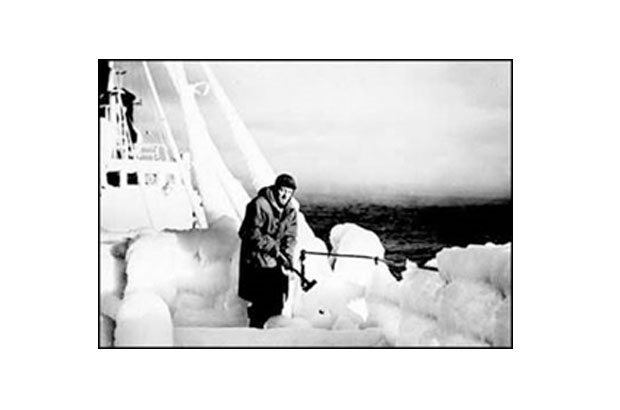 Atlantic cod (Gadus morhua) stocks in the Barents Sea are currently at levels not seen since the 1950s. The drivers for the population increase last century, and understanding of whether stocks will be maintained in the future, are unclear. To explore this, Cefas scientists digitised and interrogated historical cod catch and diet datasets from the Barents Sea. This included 17 years of catch data and 12 years of prey data from the 1930's through to 1959. The research demonstrated that the diet of cod was highly variable during this period and environmental variables (e.g. temperature) were important elements in determining prey item diversity. The Cefas research support existing knowledge about how the ecology of the region is controlled by climatic variability and these historical relationships will be valuable in forecasting the future sustainable use of the Barents Sea fisheries.
Nitrogen and carbon stable isotope variation in northeast Atlantic fishes and squids. Authors: Jennings and Cogan, Published in Ecology
Cefas scientists have published a unique dataset that includes the records of over 5500 individuals of 62 species of fish and squid. The data which includes information on the ratio of nitrogen and carbon stable isotopes can be used to investigate food-web structure and function the northeast Atlantic shelf seas (Celtic Sea, North Sea, Irish Sea, English Channel). Awareness of, and access to, these data will allow researchers to conduct new studies using stable isotope information to improve our understanding of marine biology, food web ecology, and human impacts on the environment.
For updates please sign up to email alerts from this blog, email me or you can follow us on Twitter @CefasGovUK