The annual Invasive Species Week is taking place between the 24th and 30th May 2021, led by the GB Non-Native Species Secretariat (NNSS) with many organisations taking the opportunity to raise awareness of the issues and what work is being done to address invasive non-native species (NNS).
Globally, aquatic ecosystems are being increasingly threatened by invasive non-native species, which are moved from their native habitats to novel ecosystems by human activities. Invasive species can cause major negative impacts on the environment, human health, food security and the economy, with a recent paper estimating that aquatic invasions have cost the global economy US$345 billion (Cuthbert et al. 2021).
Cefas currently has a diverse aquatic NNS work programme covering four key areas; policy advice, biosecurity, monitoring and research. Our multidisciplinary approach focuses on prevention of introduction and includes the development and application of biosecurity and risk assessment tools, mathematical modelling, molecular techniques and socio-economic analysis to address knowledge and evidence gaps in line with key legislative drivers. While we work at an international level much of our NNS work is funded by Defra.
In celebration of Invasive Species Week 2021, here we showcase some of our recent work, undertaken nationally and overseas.
Biosecurity
Preventing the introduction of invasive species is recognised by policy and managers alike as being the most cost-effective approach to reducing their impact. Cefas has contributed evidence and support towards invasive species biosecurity, working closely with other key organisations and stakeholder groups, including Defra, Natural England and the GB NNSS. In addition, Cefas has pioneered the development of risk assessment tools and frameworks for aquatic species (e.g. Aquatic Species Invasiveness Screening Kit AS-ISK, and the European Non-native Species in Aquaculture Risk Scheme ENSARS), conducting risk assessments for a wide range of fish and invertebrate species to underpin management.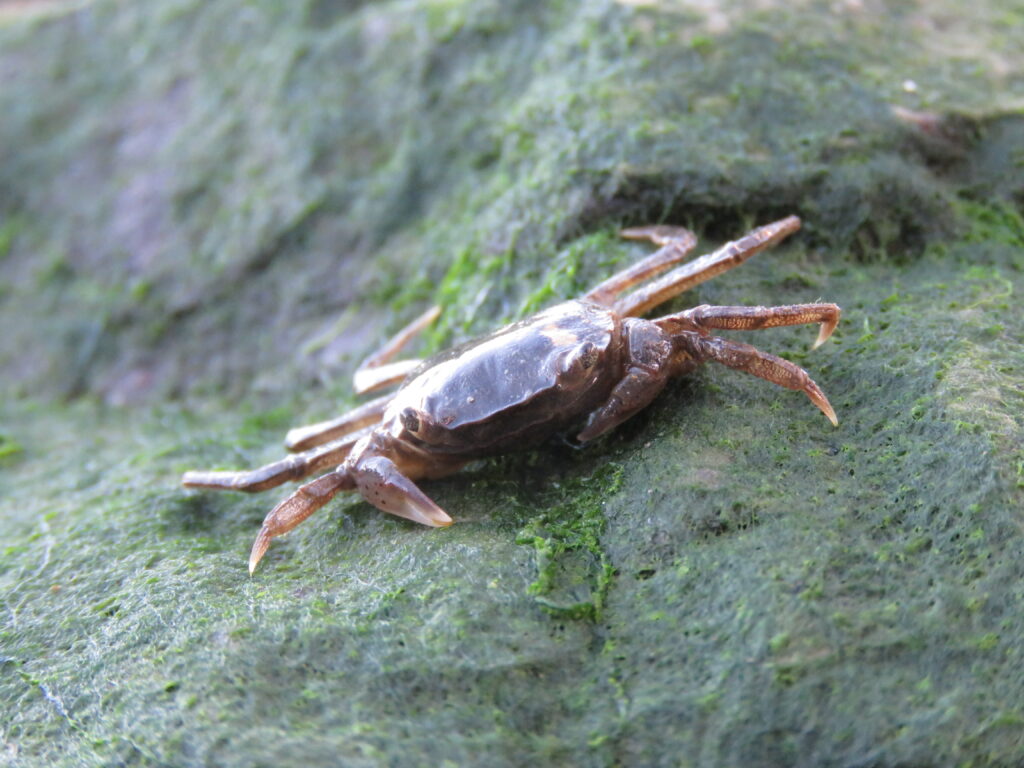 Monitoring and reporting
Aquatic organisms are often challenging to detect.  However, monitoring to detect invasive species is crucial to facilitate early eradication and containment, and also to assess the effectiveness of biosecurity measures. Cefas is committed to improving aquatic invasive species reporting and monitoring capability. For example, recent work at Cefas has used environmental DNA (eDNA) to detect topmouth gudgeon (an invasive freshwater fish) in the early stages of an invasion as well as to confirm the success of eradication attempts. Cefas is also working with Marine Science Scotland and Natural England to improve monitoring of marine invasive species at sites with a high-risk of invasion, such as ports and marinas, in a project funded by Defra's DNA Centre of Excellence.  We have also led a Defra funded awareness raising campaign to promote the retention and reporting of American lobsters by fishermen.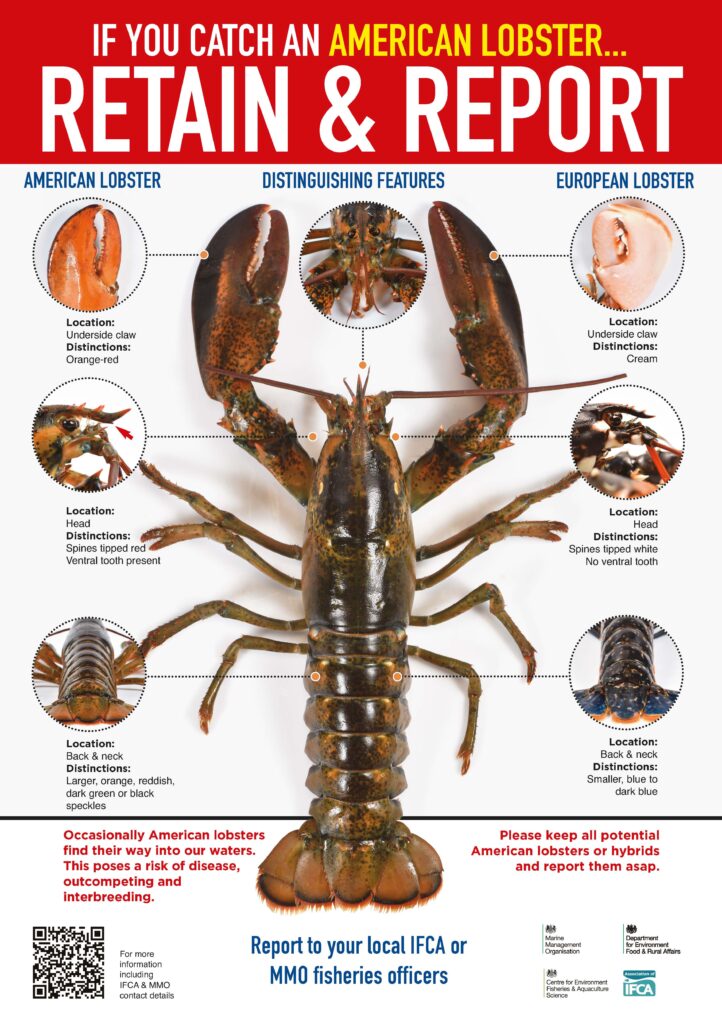 Management and impacts
Cefas conducts studies to inform invasive species management. These include laboratory and field based studies assessing trapping and control methodologies. We also apply mathematical modelling to examine invasive species population drivers and assess and compare the merit of different management approaches. Further, we undertake assessment of invasive species impacts, in particular with respect to disease emergence threats.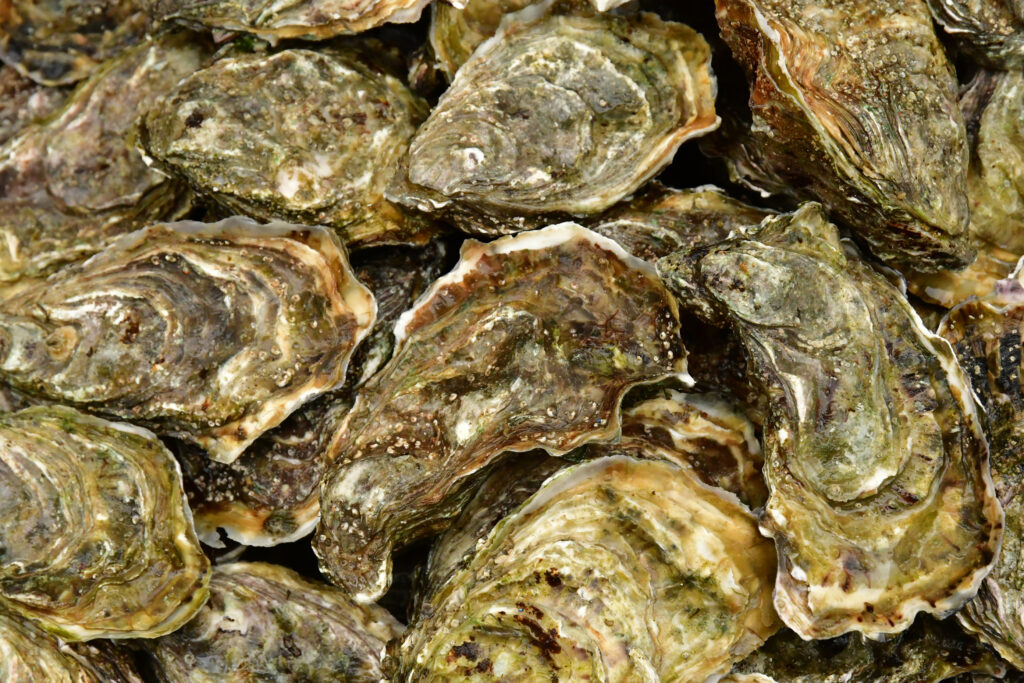 International
Cefas applies its skills, experience and expertise outside of the UK. We provide UK technical expertise to the OSPAR Non-indigenous species (NIS) Expert Group, the ICES Working Group on Introductions and Transfers of Marine Organisms (WGITMO) and the ICES Working Group on Ballast and Other Ship Vectors (WGBOSV). We have also undertaken research in the Caribbean as part of the Commonwealth Marine Economies Programme (CMEP) and in the Gulf as part of the Gulf Marine Environment Partnership (GMEP) Programme. The Caribbean Marine Climate Change Report Card describes the threat of invasive non-native species, such as the Indo-Pacific lionfish, whilst also recognising the need for more monitoring. In the Gulf, we have considered invasive NNS threats, including  identifying which marine and brackish NNS are already present and which species have a high likelihood of being introduced in the future.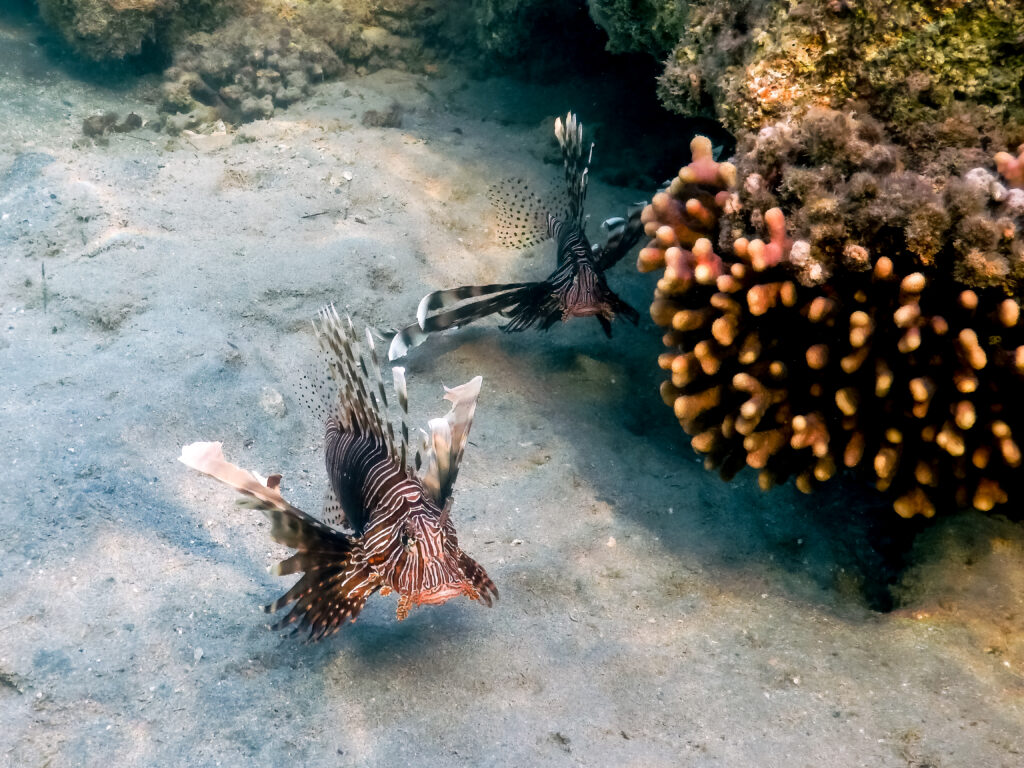 For more information on Invasive Species Week and how everyone can help prevent their spread see the GB NNSS website.